DOBSON RANCH WATERFRONT COMMUNITY MESA AZ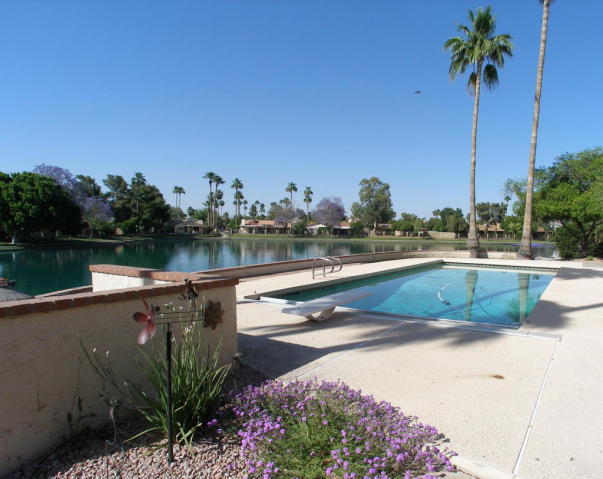 DOBSON RANCH is one of the largest master-planned communities in Arizona. Dobson Ranch has approximately 65 acres of common area with seven man-made lakes. Boating and fishing are allowed on the lakes but only with electric sound-less motors.
DOBSON RANCH is a combination of single-family homes, townhouses, and condominiums. There are 11 associations comprising 5,000 homes with 15,000 residents designed around a common theme-the lakes. Within Dobson Ranch, are several well-regarded schools and city libraryDOBSON RANCH is adjacent to Dobson Ranch Golf Course, owned by the City of Mesa. Golf Digest ranked the course as the "best municipal golf course in all states"and the "number one course in Arizona".
Avid Golfer AZ named Dobson Ranch golf course as the "Top 5 Best Overall-Valued Price" courses in Arizona. Dobson is a par 72, 18-hole championship golf course w/ 6,712 yds of tree-lined fairways.
.